Main content starts here, tab to start navigating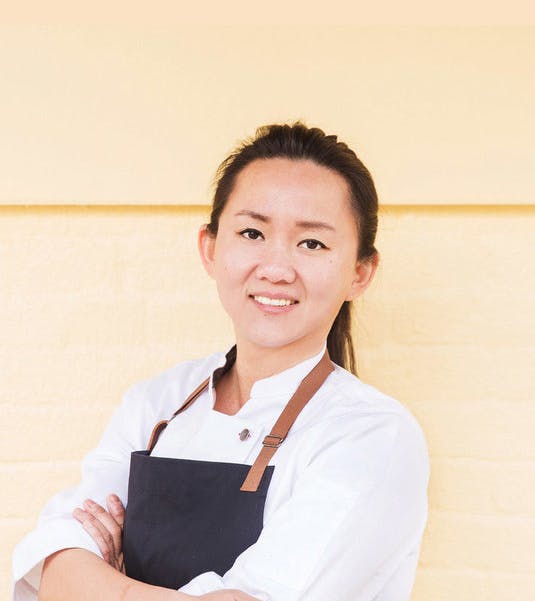 Simone Tong
Chef & Partner
Simone was born in Chengdu, the capital of China's southwestern Sichuan Province. Before embarking on her culinary career, she studied in Chengdu, Beijing, Macau, Hong Kong, Singapore and Australia. She graduated from UNC-Chapel Hill in 2006 with degrees in economics and psychology.
Chef Simone eventually enrolled in the Institute of Culinary Education in New York City, graduating with highest honors. She went to work at wd~50, Alder and 15 East. In the Summer of 2016, she embarked on a three-month culinary and research adventure through Yunnan province. Starting from the capital city of Kunming, she visited the ancient towns of Dali and Lijiang, hiked through the Jade Dragon Snow Mountain and trekked through the breathtaking Tiger Leaping Gorge, into the majestic Ganden Sumtseling Monastery in Shangri-La bordering Tibet and Sichuan. She opened Little Tong Noodle Shop in the East Village in 2017, and went on to open two more locations in the subsequent two years.
At each turn and in each ancient city, there is a magical recipe to be learned and adapted, and through her cooking, Chef Simone shares the story of the experience and the flavors and dishes experienced during that special time.